Main Content
Slide Show
Helping You Find Home
Our team exists to glorify God by providing exceptional service beyond the sale to our clients through building lasting relationships, advocating fervently speaking honestly, and adding value in all we do.
Quick Search
Real Estate IDX Powered by iHomefinder
Meet Chse Baxter
MEET THE BAXTER HOMETEAM

Service Beyond The Sale
All the members of the Baxter Hometeam have spent 20+ years as Spokane County residents and they all love Spokane! There's just a certain kind of magic with the area that we live in that we hope to share with anybody we may cross paths with - a wide variety of parks, lakes and rivers, a thriving city core, unique restaurants and coffee shops, walking paths, a growing art scene, and more.
Since the team's inception in 2017 and a combined 12+ years of real estate experience, each member has grown to be excellent in their roles and you can count on them for consistent communication, strong advocation, and helpful advice from start to finish. You'll find our team is passionate about the big picture for our clients which includes building long-term wealth, financial security, and creating a space to thrive. There's more to just buying or selling a home with us! We will always do our best to serve our clients according to what it is they want and help make the entire process as stress-free as possible.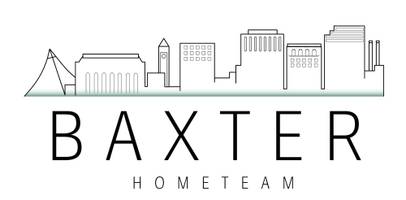 The Baxter Hometeam
We are proud of our amazing reputation that our clients helped us to build! Our biggest goal is to exceed your expectations and to provide such a tremendous experience for you from start to finish. Each member of our team are local experts and are dedicated to help our buyers and sellers achieve their real estate dreams! We firmly believe in providing a service beyond the sale by building lasting relationships, advocating fervently, speaking honestly, and adding value in all we do.
Why Work With Us

The Baxter Hometeam as a whole is here for you throughout the home sale process! The team is built with people that are excellent in their roles and you can count on us showing up consistently to show homes, answer any questions, make sure all the t's are crossed and the i's are dotted, and more.
Fervent Support & Advocation
We understand that buying or selling a home is one of the biggest decisions somebody may make in their life. It's important that you have somebody by your side to support and advocate for your wishes and needs. We want you to be happy and satisfied when all is said and done!

There are so many moving parts that go into a real estate transaction. It's your job to start dreaming about all the opportunities for your next move! We are here to make your experience as stress-free as possible.
What We Can Do For You

Whether you are thinking about selling or not, it's always a good idea to keep a pulse on the real estate market and see how your investment is doing. plus, it's fun to see your growth in equity! We are happy to do this anytime, free of charge.
So, you've bought a home and you need some work done... now what? We have many excellent connections to various contractors, handymans, specialized tradespeople, and more. We are happy to recommend someday!

One of the things we pride ourselves on is providing a service beyond the sale. We love educating others about investing, stocks, capital gains, budgeting, finances, and more. We believe in having a holistic approach in our relationships with our clients.
Testimonials
Chase and Team were wonderful to work with. The process was surprisingly efficient. They really listened and provided input. It was apparent that customer service matters to them even more than making a sale.
Daven
The team works hard to find the right property for you. They prioritized our time in meetings and scheduling our showings. Punctual and friendly, anyone looking for a house or commercial property would be at a loss to not have the Baxter team in their corner
Stephen Weiland
We were fortunate to have Chase and the Baxter Home Team in our corner during our search. It was a long process finding the right home in this market, but they provided a wealth of information and encouragement, always letting us know that the right one will come along. And it did! Long hours on weekend nights helped us get offers in and the right one finally hit. We are in an amazing home and it was all made possible by our fantastic realtor!
Lehmann Torin
Blogs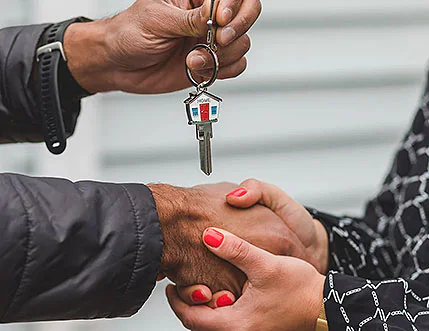 Tips for First-Time Homebuyers

Most homebuyers start the process anxious, excited, nervous, and some are downright terrified. It's natural. A home is the largest and most expensive purchase that...